تجارب في دبي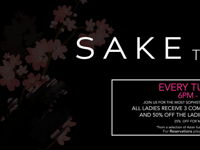 SAKE IN THE CITY
أسبوعي يوم الثّلاثاء, 6:00م - 11:55م
Fountain views, eclectic tunes from our resident DJ and sheer elegance await you this and every Tuesday at Sake In The City ladies' night - the most stylish ladies' night in town!
From 6pm-1am, all ladies enjoy 3 complimentary drinks from a selection of Asian fusion mixed drinks and grape and 50% off the Ladies' night food menu.
25% off for mixed groups.
أحجز الان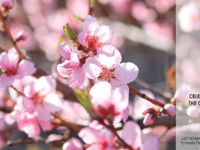 SAKURA
يومي, 6:00م - 11:00م
Celebrate the tradition of the Cherry Blossom Festival in full bloom at Matagi. Indulge in 4 courses of authentic Japanese specialties at AED 350 per person.
أحجز الان
SATURDAZE BRUNCH
أسبوعي يوم السّبت, 12:00م - 3:00م
3 hours unlimited prosecco, draught beer, cocktails & house beverages along with our chef's selection of dishes.
أحجز الان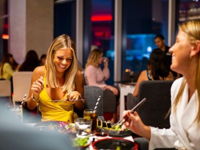 SEOUL CELEBRATION
8:00م - 11:00م
Start the new decade with the modern take on Korean cuisine overlooking the amazing views of Dubai Water Canal and the Arabian Gulf from our floor to ceiling window.
4 Course Menu
499 AED incl. 3 hour house beverages
599 AED incl. 3 hour bubbly and house beverages
31st December 2019, 8:00 pm onwards
أحجز الان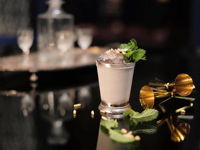 SHE'S AT NOIR LADIES NIGHT
أسبوعي يوم الجمعة, 6:00م - 10:00م
For Ladies: AED 145 including unlimited selected beverages, AED 195 including 1 serve of ceviche (Chef's choice) & bubbly 30% off on food
أحجز الان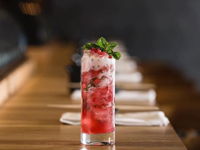 SHHH TUESDAY - LADIES NIGHT
أسبوعي يوم الثّلاثاء, 7:00م - 11:00م
أحجز الان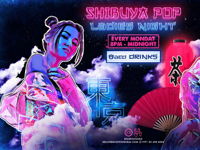 SHIBUYA POP LADIES NIGHT
أسبوعي يوم الإثنين, 8:00م - 12:00ص
Shibuya gave birth to Ganguro & Harajuku fashion, a rebellious way to challenge traditional forms of beauty across all of Japan. Miss Tess is bringing this creative district to you every Monday! Get ready for fun and Asian madness with surprises around every corner…

Ladies, start your night #TheAsianWay with selected cocktails from 8 dirhams 8pm to Midnight.

🥢 Our a la carte menu is also available 🥢
أحجز الان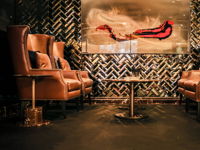 SINGLES NIGHT OFFER
7:00م - 11:00م
You don't have to be a couple to have fun on Valentine's Day. Spend the night in Noir with your friends and celebrate the ultimate event for all non-lovers of love plush hearts and romantic music. Dance the night away as the mixologist tempts you with stylish concoctions to pair with creative blends.
AED 195 per person
أحجز الان