Restaurants in Dubai
The Lighthouse
Dubai Design District
Mediterranean
Casual Dining • $$
Reserve Now
Experiences in Dubai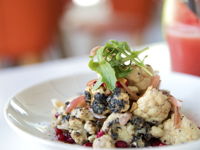 50% OFF EVENING BRUNCH
Daily, 6:00pm - 8:00pm
This Summer, Larte D3will open its doors for evening a la carte brunches. Every day, after the sun sets over the city, revelers will be in for a distinctive treat. The vibrant Larte D3 will line up its tables with a four-course menu, loaded with signature Larte D3 favourites, all accompanied by free-flowing beverages.
Reserve Now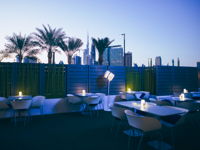 NEW YEAR'S EVE 2020
8:00pm - 11:30pm
AED 350 per person Dinner Menu
AED 450 per person Dinner menu with a glass of Moet & Chandon
31st December 2019
Reserve Now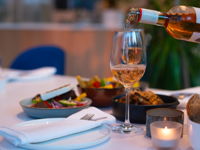 THREE-COURSE SET DINNER MENU
Daily, 6:30pm - 11:00pm
Amalfi? Mykonos? Ibiza?
Sail the Mediterranean with our new three-course set dinner menu featuring bestsellers such as our paprika-dusted calamari and seafood risotto. Oh, and plenty of bread & hummus for the big dippers out there!
Choose from a selection of six starters; six mains and four desserts along with a choice of mocktails or wine pairings.
• AED165 with two beverages
• AED200 with wine or beer
Daily from 6:30pm
Reserve Now